High school students in Macon County now have expanded educational opportunities due to a new partnership program between LBJ Job Corps and Bartram Academy (formerly Union Academy).
At a Sept. 22 Lyndon B. Johnson (LBJ) Job Corps Center Community Relations Council meeting of community leaders, Colleen Strickland, testing and CTE [Career Technical Education] director and Macon Virtual School principal, provided a preview of the partnership program to benefit numerous students residing in Macon County. Strickland noted that 20 career and technical education pathways are now offered to local high school students.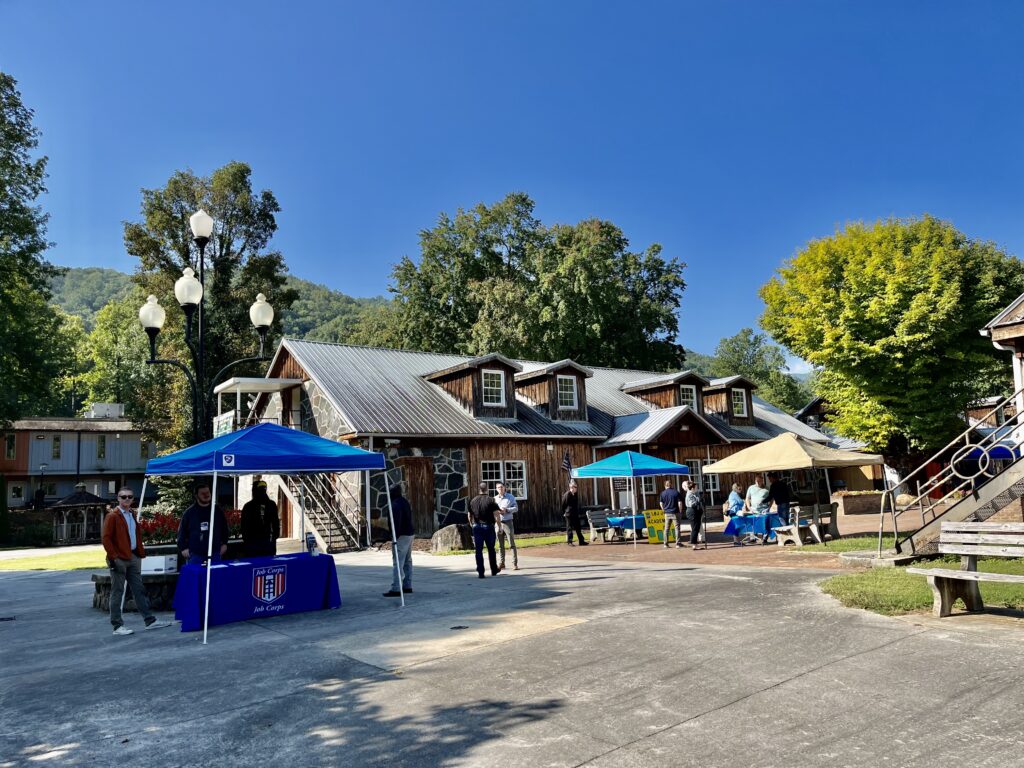 At the meeting, LBJ Job Corps director Todd Doolittle pointed out that the center, operated by the U.S. Forest Service since 1964 has offered government-funded career training and education for 16- through 24-year-olds and has provided on-campus housing and other benefits for almost 50 years. Since few students living in Macon County who are non-residential have enrolled, attending students are often from outside of Macon County. However, that has changed recently as non-residential opportunities are encouraged and promoted.
Local students can now take career-focused classes at Job Corps in such areas as welding, culinary arts, facilities maintenance, masonry, office administration, wildlands firefighting, and more, while also completing required credit hours for graduation at Bartram Academy. Franklin High School students are eligible as well.
"For individuals who want a job when they finish school, we [Job Corps] give them the resources to be out there doing the jobs and earning a living," said Doolittle. "Entry level positions with the U.S. Forest Service, which is one of our career pathways, is $40,000, not including benefits, and our other career opportunities have great starting salaries as well. Everyone knows that jobs need filling every day in this country in the areas that we offer here at Job Corps."
Chief of Police Devin Holland, present at the Sept. 22 Job Corps meeting commented, "I grew up here [in Macon County], and I'm impressed with what's happening and what's available for students."
While Strickland touched on the generalities of the LBJ Job Corps and Bartram Academy educational partnership program, more information was presented at the Sept. 25 Macon County School Board meeting, held at Highlands School. Newly appointed principal of Bartram Academy Brian Moffitt, and Job Corps academic manager Vickie Sutton, shared a comprehensive presentation to explain the program.
The presentation addressed commonalities between the two educational entities, primarily that "both [LBJ Job Corps and Bartram Academy] programs serve populations of students at risk who need various modalities of instruction."
"It's a tremendous opportunity because it offers a pathway while students are in school and when they finish school," Moffitt expressed. "Along with that, we have students who are experiencing housing insecurity, so if they need housing, Job Corps can provide that; and, Job Corps offers healthcare, dental care, mental health care … as well. We just want to make sure our kids have every opportunity available to them – to create meaningful chances for success." He added that a student with a purpose and a goal is more likely to succeed as a contributing, wage-earning adult.
"We already have some students interested in this opportunity. It's a win-win all the way around," said Moffitt.
In order for Bartram Academy students to enroll in classes at LBJ Job Corps, administration at Bartram Academy will make the initial connection and interested students take a tour of the LBJ Job Corps campus. Then, students undergo an application process.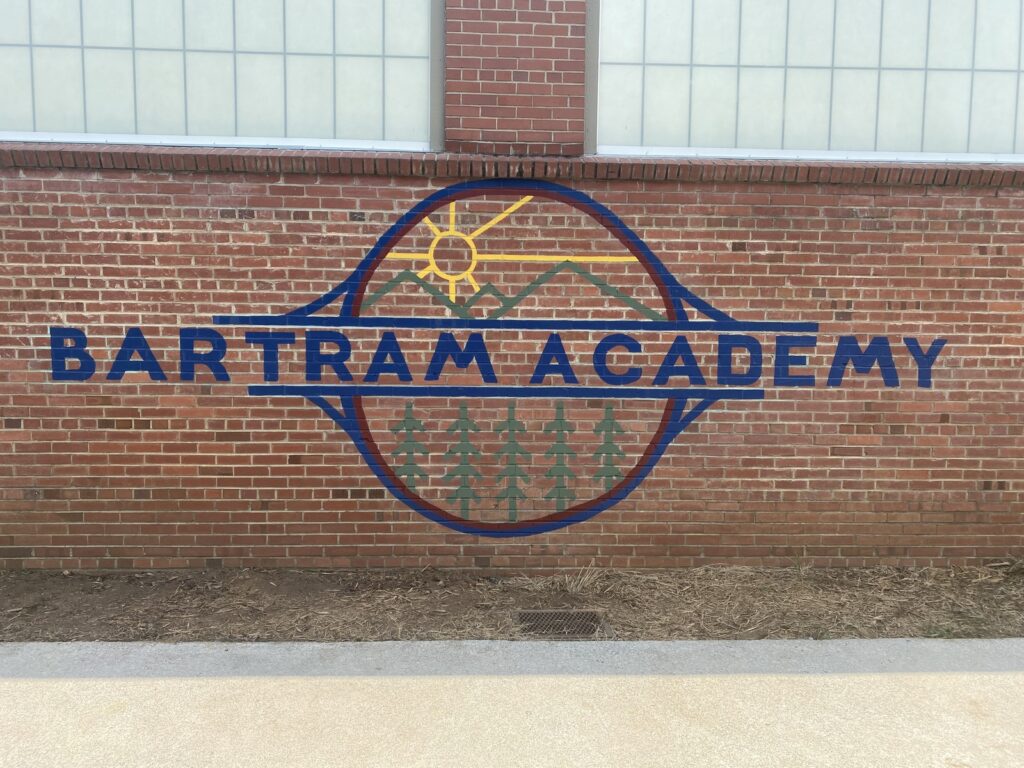 "I believe that the training students receive here prepares them for greater career opportunities," said Sutton, who added that Moffitt's interest in an educational partnership is what motivated the program to come to fruition. "We are currently working on getting the first student enrolled. The Department of Labor has allocated nine non-residential slots; one of those slots is filled, but we can request more spots to be made available in the future."
To assist with various Macon County educational opportunities, it was announced at the Sept. 25 Macon County School Board meeting that The Dogwood Health Trust approved Macon County School's grant of $495,280 to assist in funding the request for Elevate CTE.
"This is a three-year grant that will allow us the opportunity to improve CTE staffing, CTE publicity, support Career Development Plans for students 6-12, and professional development for teachers," offered Strickland. "At Macon County Schools, we believe in giving our students a head start on their future. We start planting the seeds of career exploration as early as kindergarten, allowing students to discover their passions and interests. By the time they enter high school, our students are empowered to choose a career pathway that aligns with their dreams, setting them on a path to success. High school students have the opportunity to register for the courses of their choice each spring through student advising sessions."
The next Macon County School Board meeting is Monday, Oct. 16, at Cartoogechaye Elementary School beginning at 6 p.m.